Included in The Pregnancy Yoga Program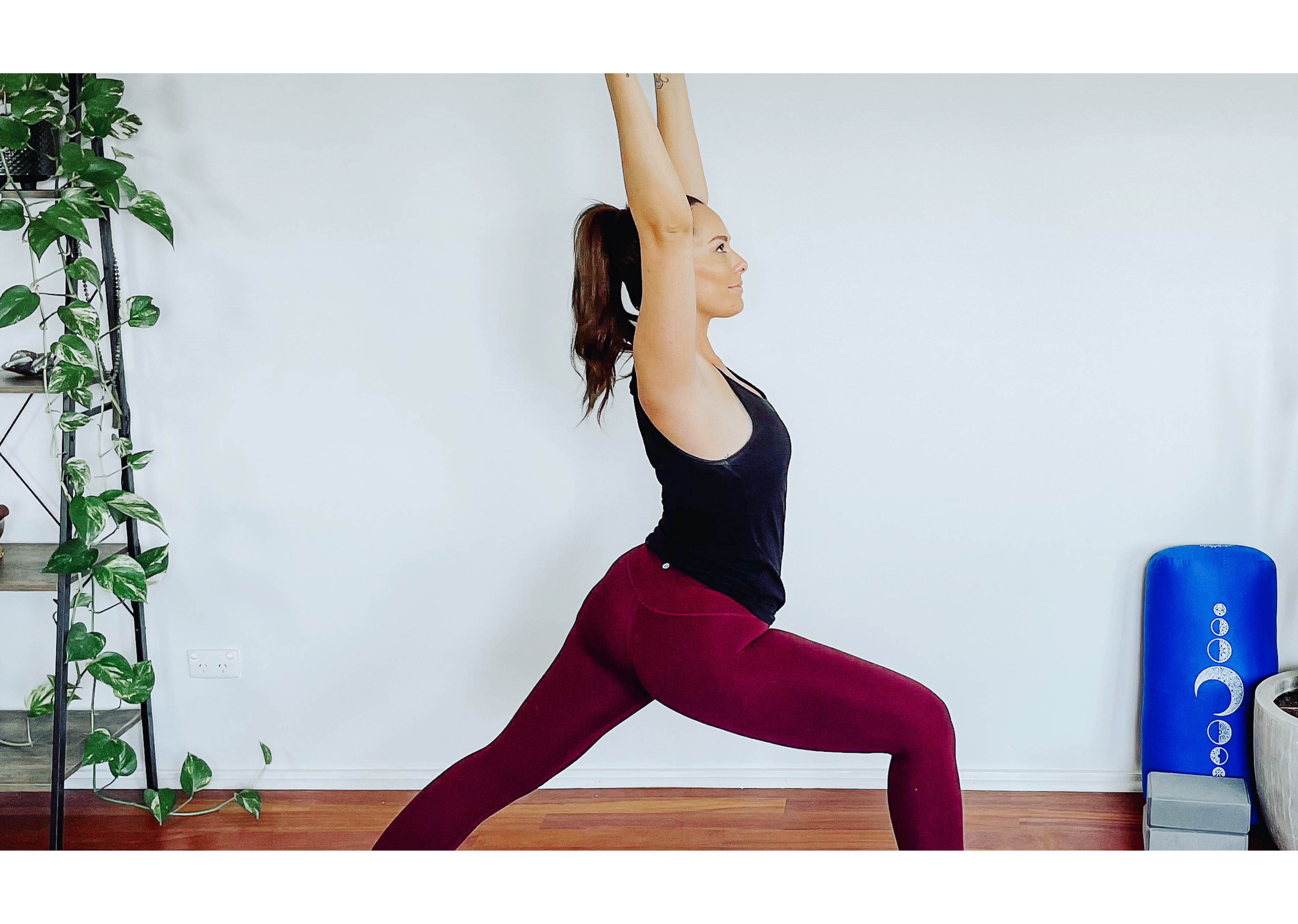 Complete Video Yoga Series
Our pregnancy yoga program provides a variety of classes ranging from absolute beginners to slow and calming to strong and dynamic. With modification for each trimester, you are guaranteed to find a class to support you and your energy on the day.
You can complete in any order and revisit as many times as you like to reap the benefits of this yoga program.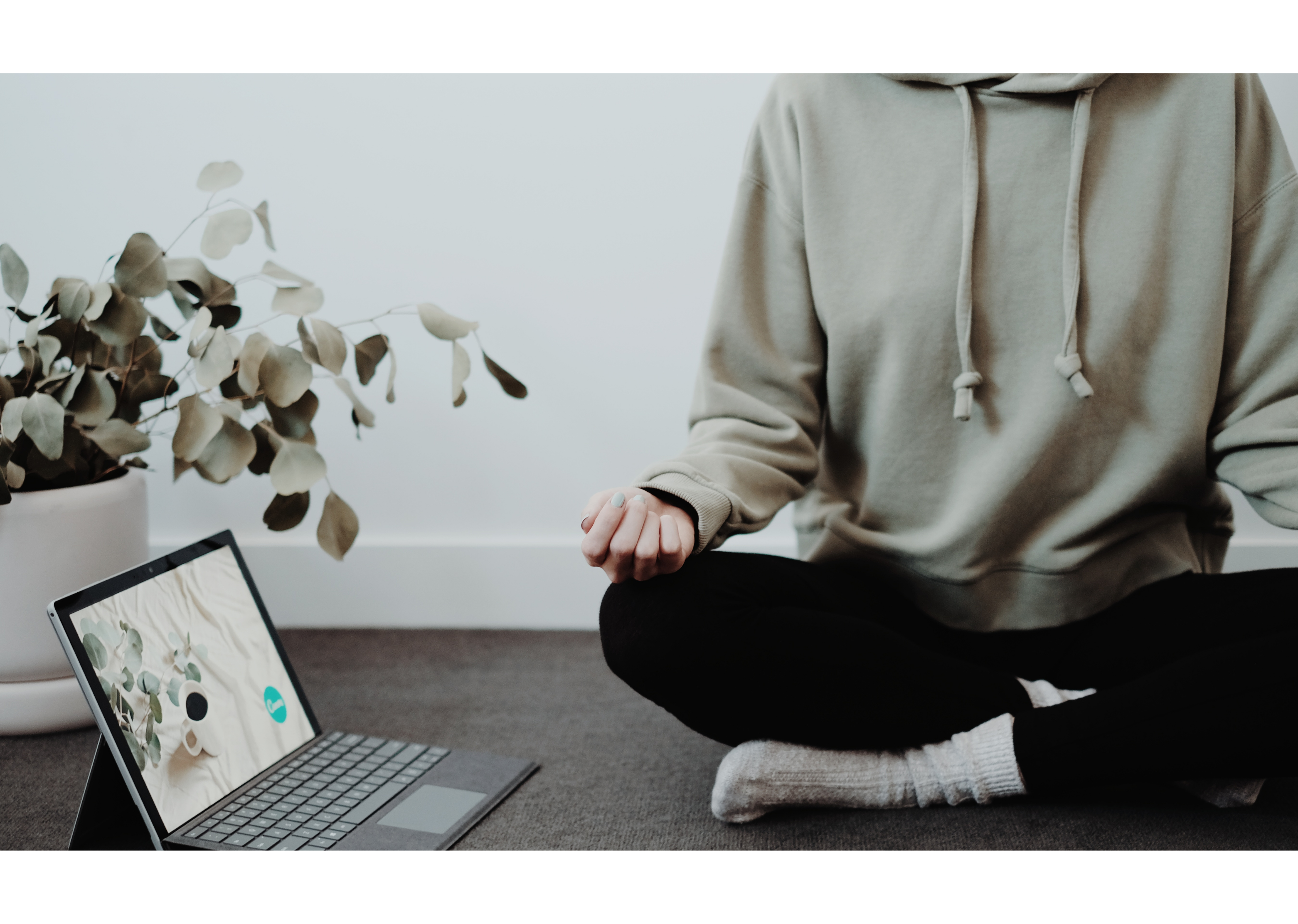 Access the program anytime, anywhere!
Once you sign up to our Pregnancy Yoga Program you will have instant and easy access to all content. Watch all video content on your smart phone, computer or smart TV from the comfort of your home,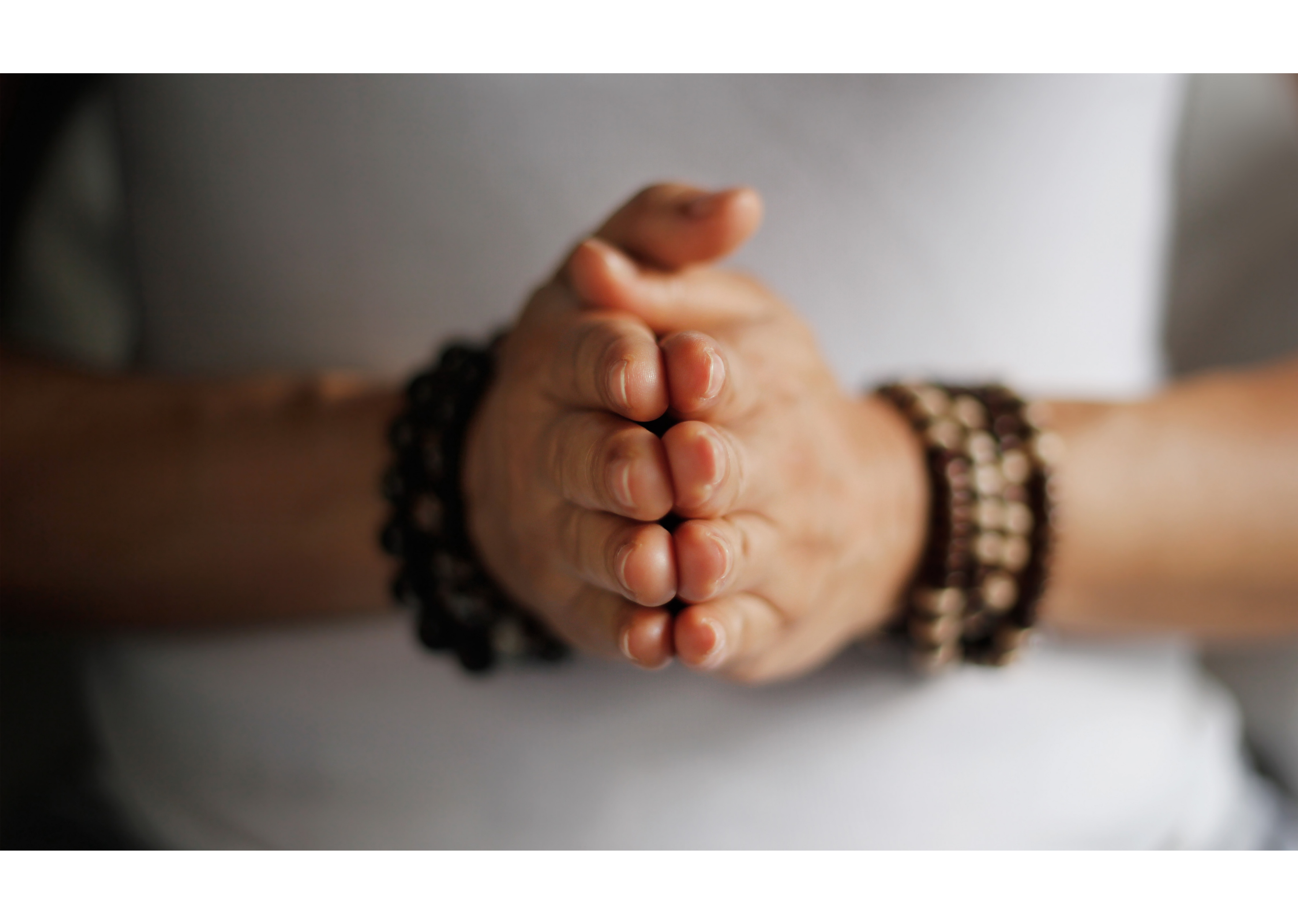 We have included a selection of mindfulness content to help support your mind and inner peace throughout your pregnancy.
Our Meditation, breathwork and sound healing sessions are designed to create a moment of peace and calm during your day.
Your Yoga teacher, Laural Furze
Laural has been working in the fitness industry for over 8 years, running a female fitness and yoga business , now specialising in pre/postnatal yoga.
 Laural is passionate and dedicated to helping women feel their best in their mind & body at any stage of their lives, especially throughout such a life changing experience as pregnancy.
Yoga has had a profound and positive impact on Laural's life and she is excited and honored to share the gift of yoga with you during this very special time.
Laural is also expecting her first baby Jan 2022.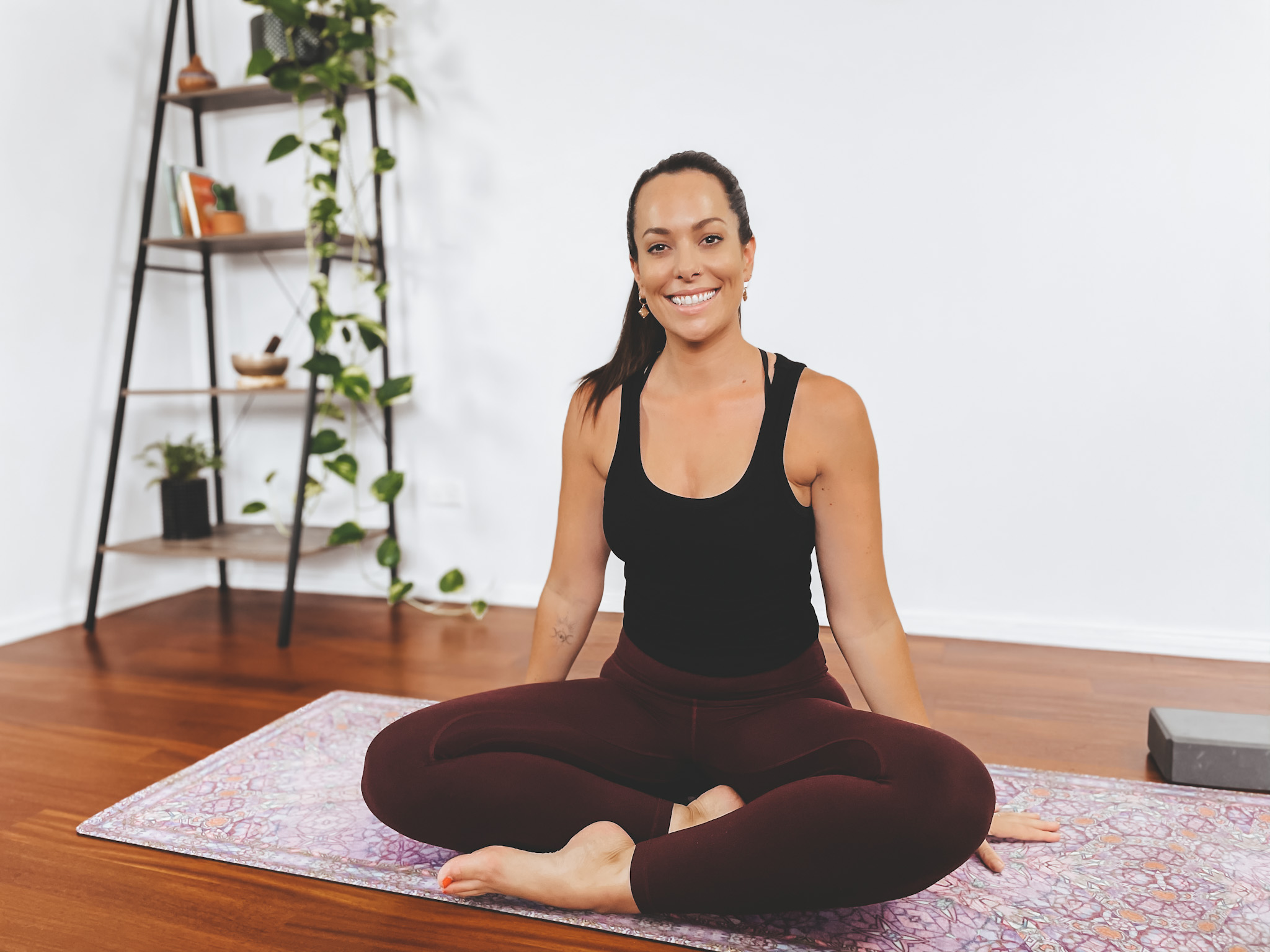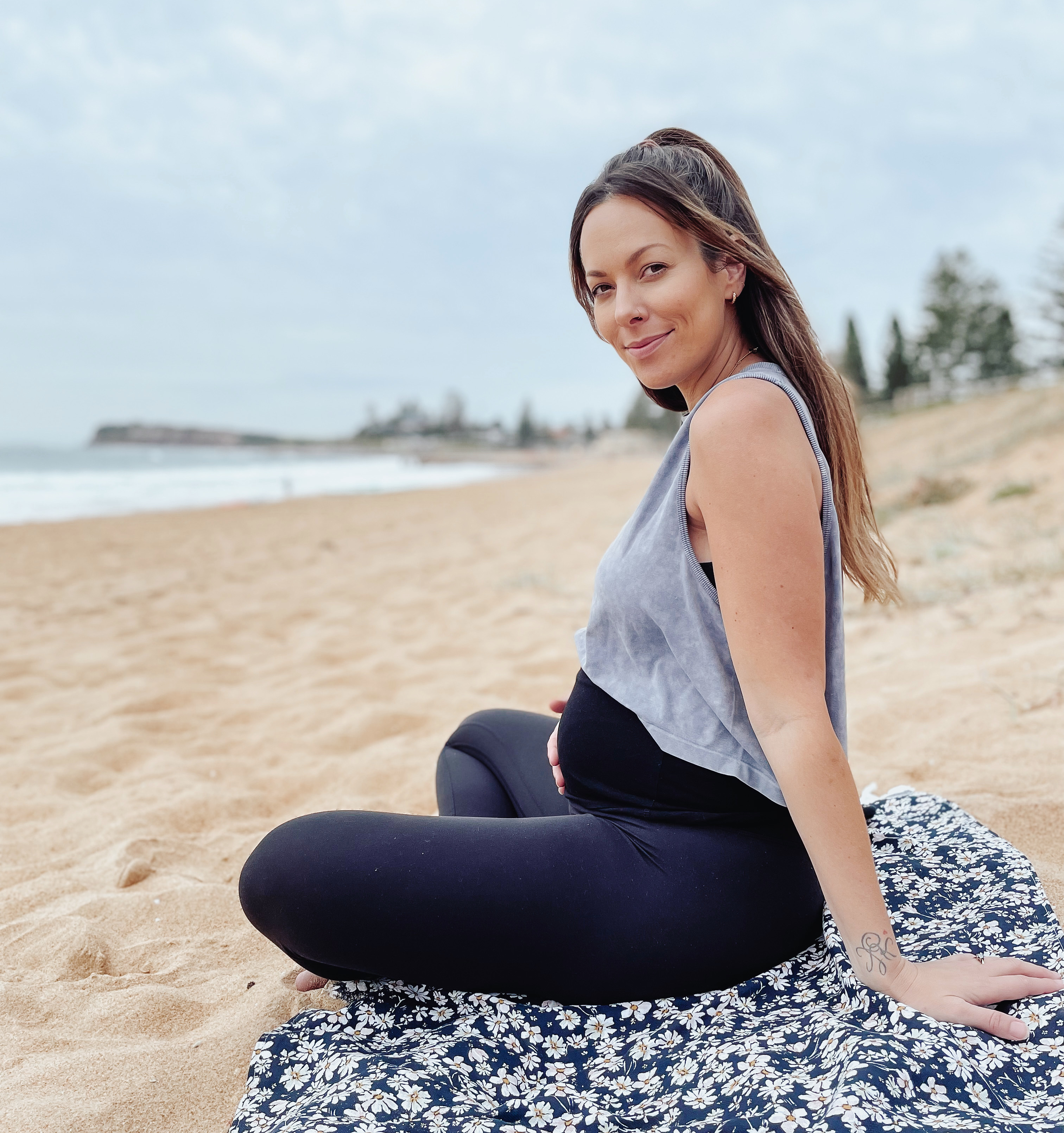 Why Incorporate Yoga Into Your Pregnancy?
There are so many benefits to incorporating prenatal yoga into your pregnancy.
Prenatal yoga is a multifaceted approach to exercise that encourages strength and flexibilty in the body, mindfulness and conscious breathing.
Prenatal yoga can:
Increase strength, flexibility and endurance of the body for pregnancy and birth
Improve sleep
Reduce stress and anxiety
Decrease lower back pain, nausea, headaches
Experience a mindful pregnancy
Create a bond with your growing baby by giving yourself space to breathe, move and tune in to your body
Plus, many more benefits
There are so many great reasons to add prenatal yoga into your pregnancy. Whether it's for health, fitness or mindfulness, it's all beneficial and will support you as the weeks go by leading up to your birth.
Do I need previous yoga experience?
Definitely not, the course has been designed for students of all skill levels. Complete the beginners class as often as needed, then move on to the rest of the series.
Can I do yoga in any trimester?
Our Prenatal yoga classes are gentle, but we recommend you rest during your first trimester as your body goes through a lot of initial changes, some uncomfortable like fatigue and morning sickness. However, if you're an experienced yogi and feel ok to continue practicing yoga, then it is up to you to decide it is safe to do so.
We insist that you check with your doctor, midwife and/or care provider to discuss if this program is right for you and get clearance to start exercising.
You can also sign up to the bundle program and move through the Birth Empowerment series until you're ready to move onto the yoga series.
Can I change the order of the classes?
Absolutely! We have a variety of classes that you can do in any order and as many times as you like. We recommend you start with the beginnings class a couple of times if you are new to yoga and then choose and repeat the classes to suit your day and energy. You will continue to reap the benefits the more you practice.
How long can I access the course?
You will have 12 month access to the course content upon purchase.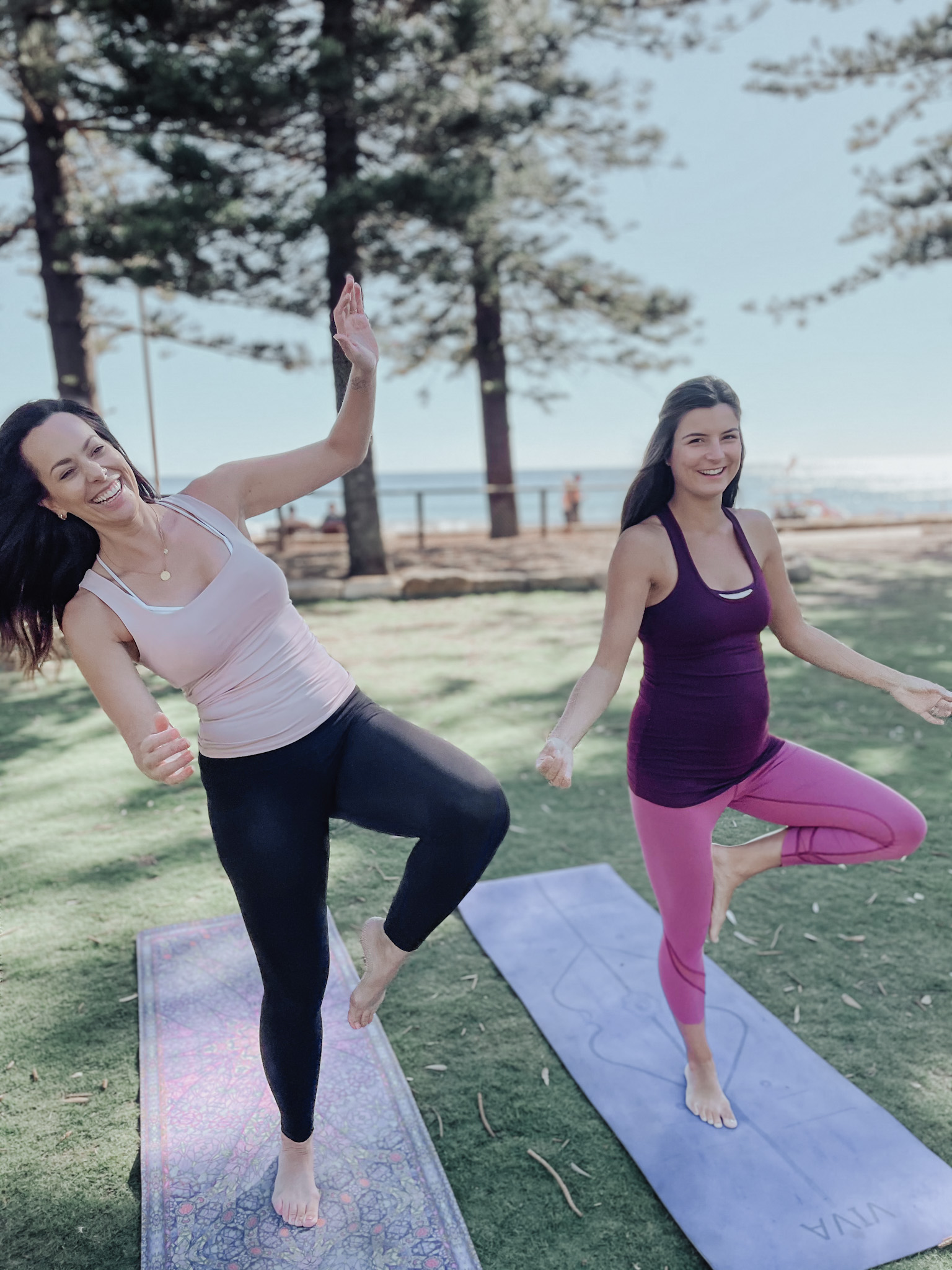 Birth Mama Yoga Online Programs


Check out our Birth Empowerment Program hosted by Birth & Postnatal Doula Meaghan Ansell. This is the course to help you feel prepared and confident for your birth, or buy the Birth Mama Yoga Program bundle and save!
Check your inbox to confirm your subscription